Forward-looking Insights Enable Earlier Interventions with Those at Risk for ER Over-utilization
Non-urgent emergency room visits continue to be a major cost driver for the U.S. healthcare system, contributing to poor care coordination and placing an unnecessary burden on payers and providers alike.
Fortunately, advances in machine learning and predictive analytics are enabling healthcare organizations to predict which members are at risk for avoidable ER visits and determine the most effective strategies for intervention—improving patient care and driving major cost savings.
The Problem with Standard Utilization Reporting
Traditional data analytic tools typically pinpoint potential ER over-utilizers by identifying those who've had avoidable ER visits in the past. While historic utilization is an important metric for preventing future ER over-utilization, it leaves payers blind to the full picture.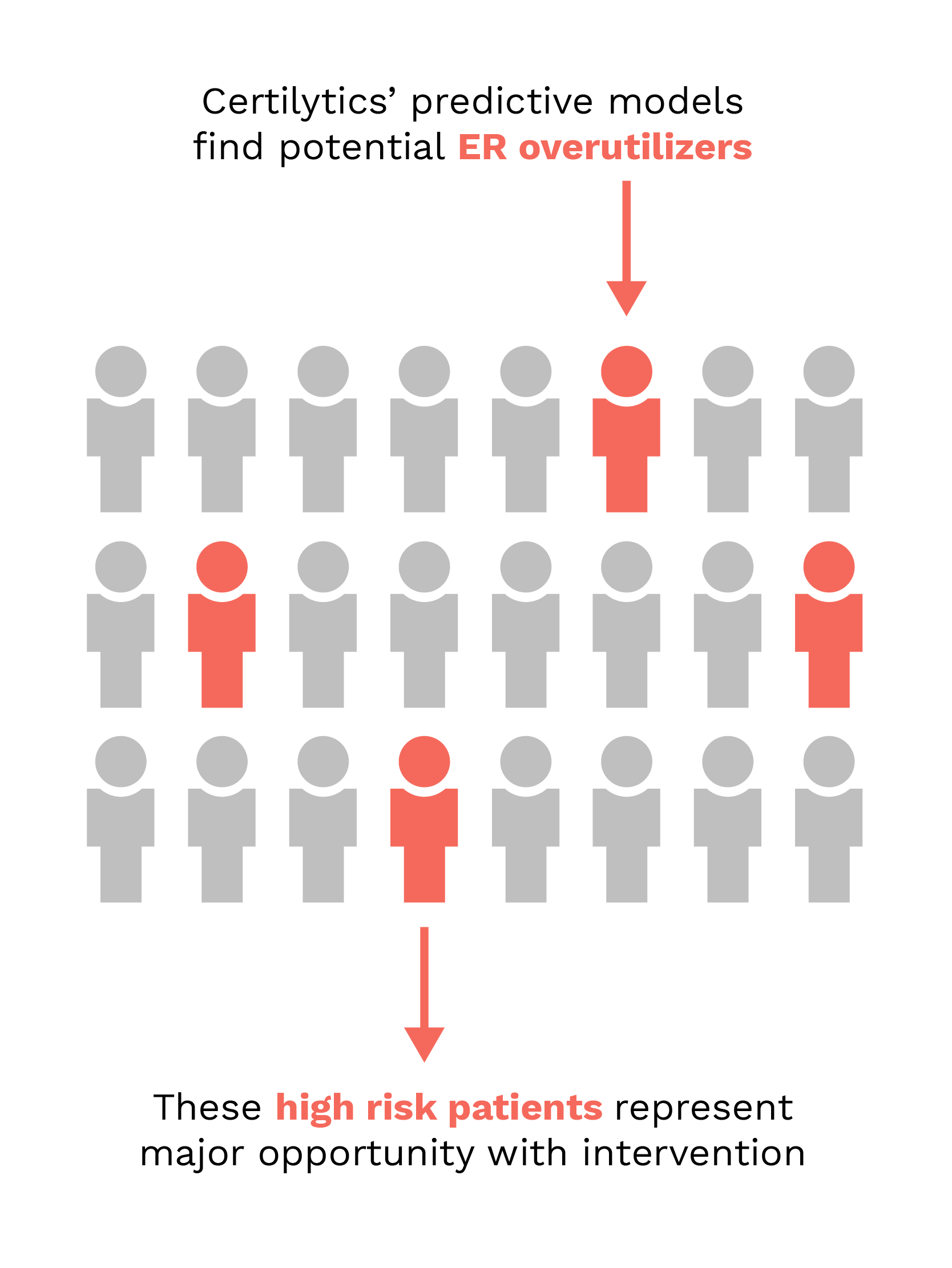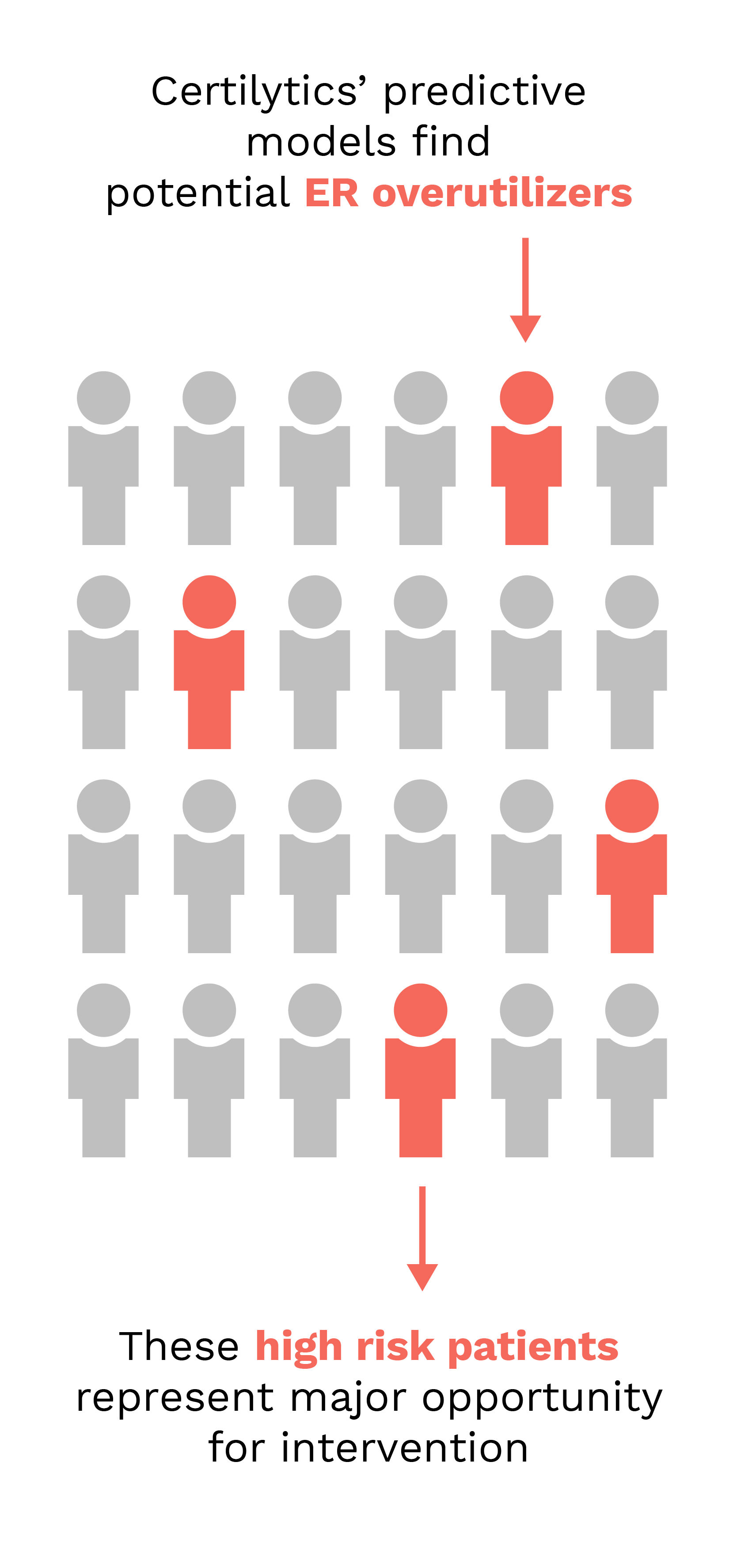 The Solution: Analytics That Look Forward, Not Backward
We built our AI-powered predictive models not to limit healthcare organizations to what they already know, but to show them what they can anticipate—and potentially avoid—in the future. Not only that, but the Certilytics Nucleus Analytics Platform attaches dollar values to redirection opportunities—and uses advanced propensity modeling to predict the members most likely to modify their behaviors as a result of clinical outreach.
Those identified by our predictive model as high risk are 24.1 times more likely to have three or more ER visits in the next twelve months relative to the average member of the population included in our model.
With this predictive intelligence, payers can transform their medical management strategies to connect the right patient to the right care at the right time—and capture savings in the process.
Indeed, when employers and health plans used our predictive analytics to uncover opportunities for more preventative care and earlier interventions, they saved $200 PMPY.
Ready to see how it works? We've created a tool that will give you a sneak-peek of our solutions that have driven millions of dollars in savings for our customers. No sales meeting required—get real-time estimates based off your own population. Discover the opportunity within your data now!