You've heard a lot about generative AI, machine learning, and large language models lately. But these concepts are part of our DNA.
Check out these five facts to learn a little about our history and see what happened when we leveraged the power of AI to improve health and lower costs.
1. 2017
These headlines about generative AI and deep learning are fresh, but our roots with these concepts run deep. Let's go back to 2017.
Our founding partnerships with large and complex healthcare companies necessitated AI-driven predictive analytic solutions. We saw firsthand how these large data sets of medical and pharmacy claims had the potential to transform their clinical and financial outcomes – if they were supercharged with predictive insights.
So that's what we built: market-leading, scalable, and unified predictive models that have uncovered billions in savings and improved health outcomes.

And we've continued building on that foundation ever since. Since our first deployment in 2017, we've been applying various AI and machine learning techniques in designing, deploying and calibrating a full library of 1000+ predictive healthcare models.
2. 83 Million Patients
Many data science solutions to healthcare challenges have difficulty putting those solutions in action.
Predictive model results may be published in academic papers, but in reality, those predictive models require a lot of manual intervention and maintenance to get from conception to deployment to reproduction. Occasionally, on the ground, this means a simpler model approach is favored over a state-of-the-art approach.
That's why we built a healthcare-first, deep-learning platform from scratch.
Think 250,000+ medical codes compressed to 250 deep features. We can represent complete member histories across time and data sets to provide the richest possible view of a member for making new predictions.
We've generated over 67 billion scores for over 83 million patients.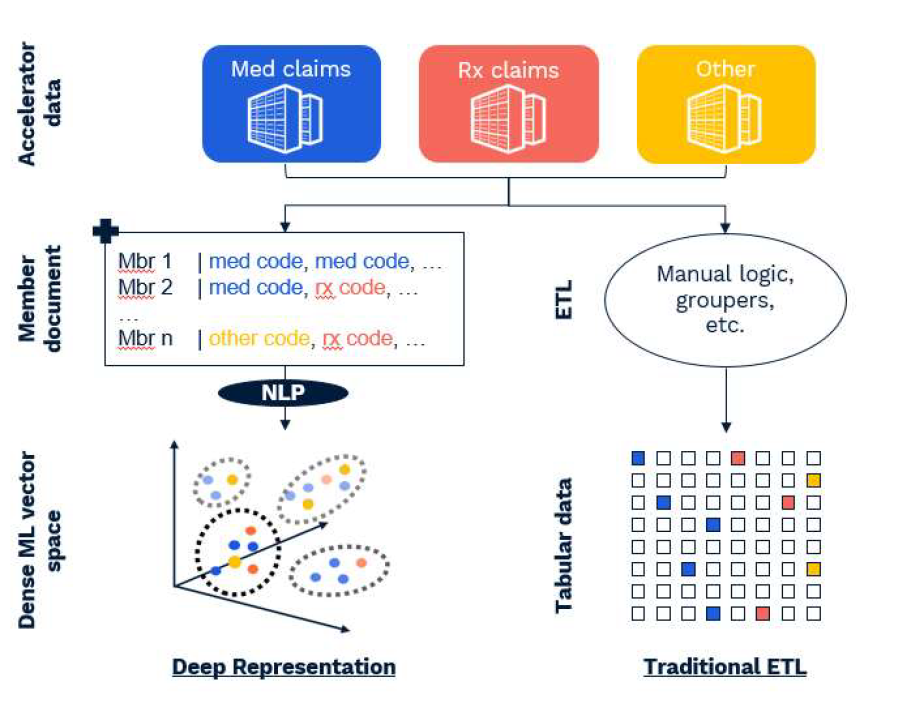 Source: Certilytics
3. 1000s+ Models and Growing
The news and rapid advancements in AI and large language models are a matter of scale – training ever-larger networks on ever-larger data sets.
Most commercial, application agnostic machine learning software focuses narrowly on algorithm fitting, meaning it takes a longer time to get a predictive application up and running.
Our platform encompasses the entire model lifecycle, with a particular focus on scaling and reliability for healthcare.
The result? Supercharging the predictive model development cycle so it can be completed in a single two week sprint.
This allows our team to maintain and expand a model library of thousands of predictive models plus deliver customized predictive models to customers.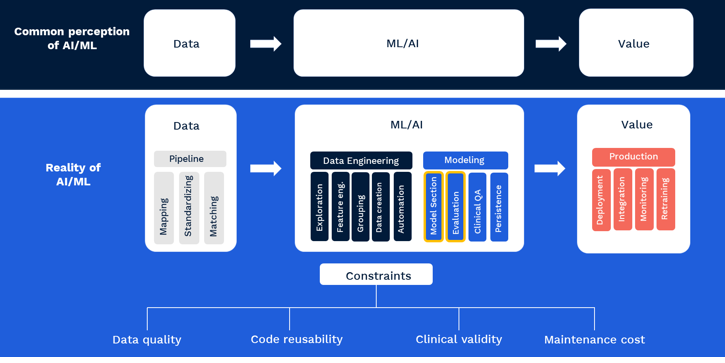 4. $10B in Savings Identified
We've continually tested our deep learning applications against internal and external machine learning models.
Our consistent finding? They produce more accurate predictions – with greater agility and speed.
For example, using our platform, customers can quantify the social determinants of health risk to understand what factors are driving negative health outcomes. They can answer not just the "who" and "where" of SDoH risk, but also the "why" and "how," prioritizing outreach and driving meaningful and personalized interventions to at-risk patients.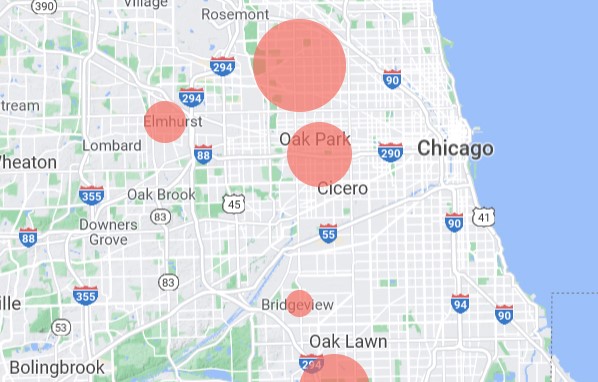 It's how we helped uncover over $10B in savings for large and complex healthcare organizations.
5. 30+ Unique Data Domains
Because of our AI and deep learning approach, our models are more accurate, more robust to missing or imperfect healthcare data, and they can make use of new data with greater speed.
Now, the platform we built from scratch supports billions of data points and hundreds of millions of lives, including 30+ unique data domains from medical claims to disability benefits to income.
Our models accomplish everything from predicting member financial, clinical, and behavioral outcomes to validating claims data to measuring the ROI of clinical programs.
Ready to start using AI-driven predictive insights to improve health outcomes and lower costs? Learn about our AI-centered solutions by downloading this brochure or scheduling a meeting with our team.