The Link Between Social Determinants of Health, Diabetes, and Opioid Abuse
There is widespread recognition that factors outside a clinician's control—the Social Determinants of Health (SDOH)—are predictive of health outcomes at the population level.
What is less clear is the extent to which social determinants are predictive at the individual patient level, especially when controlling for factors such as medical and Rx history.
At Certilytics, our data scientists are working to answer this question and have determined there is a relationship between county-level SDOH factors and an individual's likelihood of abusing opioids or receiving a diabetes diagnosis.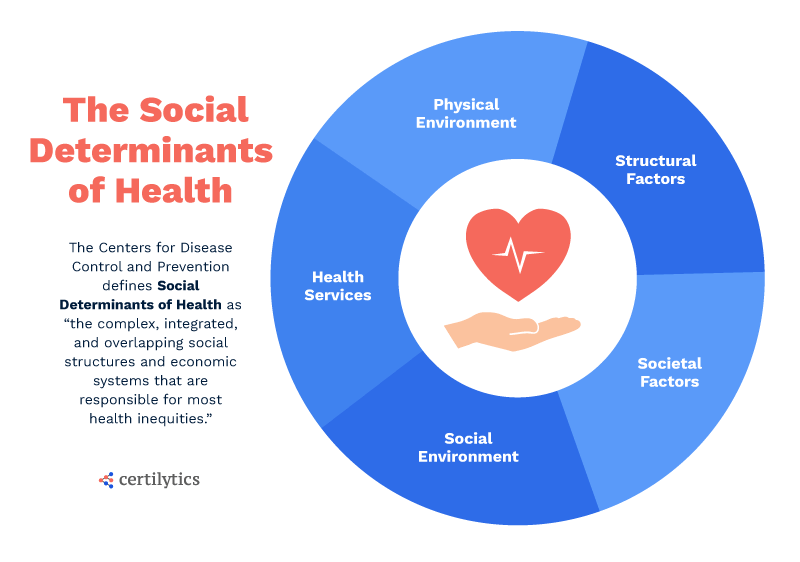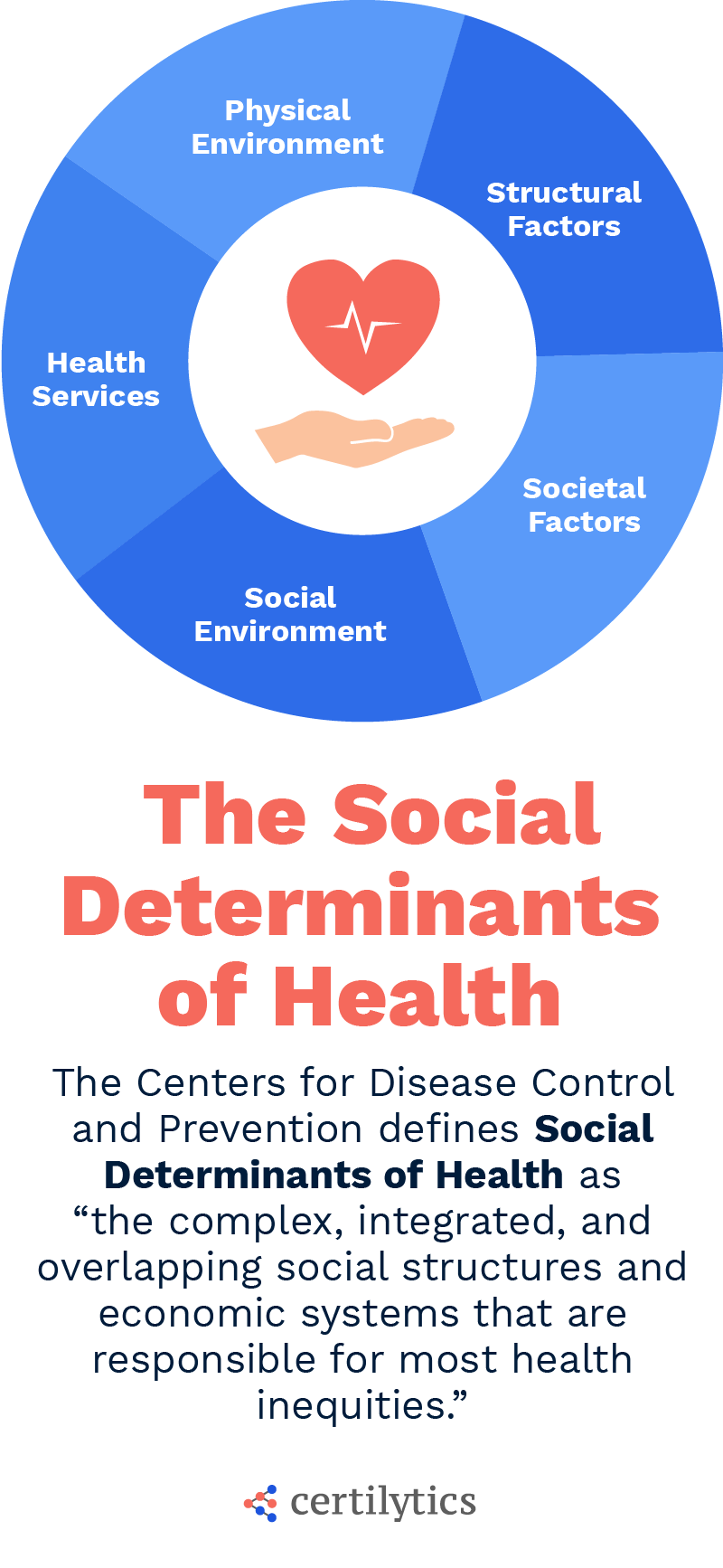 The Problem
One's health depends on a wide range of factors such as diet, exercise, access to care, stress, employment status, and community ties. In the previous century, many countries realized tremendous gains in health outcomes and lifespan because of advances in water sanitation, antibiotics, and our knowledge of healthy diet habits.
More recently, however, these promising trends have largely leveled off even in the face of increased healthcare spending, particularly in the United States. This has led health experts to explore factors outside the clinic that impact health outcomes and how policies and outreach can help steer individuals to healthier lifestyles.
New and larger data sources have provided opportunities to measure the impact and interactions of non-clinical factors on healthcare outcomes and health spending. This results in a sharper focus on factors collectively referred to as the Social Determinants of Health (SDOH).
Definitions vary, but the CDC captures the essence: "The complex, integrated, and overlapping social structures and economic systems that are responsible for most health inequities. These social structures and economic systems include the social environment, physical environment, health services, and structural and societal factors."
Models and Drivers
To look deeper at SDOH, Certilytics examined key drivers within separate predictive models for two of the most pressing population health management issues: diabetes onset and opioid dependency/addiction. These models were both designed and executed with Certilytics' Brainstorm™ AI deep learning platform.
The diabetes model predicts the likelihood of a definitive diabetes diagnosis in the next twelve months. Model inputs include medical claims, Rx claims, and county-level SDOH measures.
Tests of our key model outcome drivers using our proprietary Brainstorm™ AI methodology indicate that county-level health measures account for five of the top thirty drivers for diabetes onset. These top population-level drivers include the prevalence of diabetes within a patient's county and whether residents of the county report frequent physical and mental distress.
Notably, frequent physical and mental distress was also among the top population-level drivers for our opioid dependency/addiction model, which predicts a twelve-month prospective probability of becoming dependent or addicted to opioids.
Summary and Next Steps
Our industry is still in the early stages of understanding the full role of SDOH and how their measurement can help us predict healthcare outcomes. It will require more research to pinpoint the root relationship and causal pathways.
Nonetheless, it's a critical step to confirm the predictive contribution of population-level social determinants in two powerfully predictive models when controlling for individual-level medical and Rx histories.
To learn more, contact us here.