"It's the consultative, problem solving, two-way exchange that really energizes me"
This is the seventh in a series of interviews with the Certilytics employees behind our market-leading healthcare predictive analytics solutions.
Wes Smith brings a tireless work ethic learned on his family's farm to his current role helping Certilytics clients apply actuarial and data science principles to their business challenges. He's particularly interested in new approaches to tackling two major issues for healthcare payers: specialty pharmacy prices and the increasing number of high-cost claims.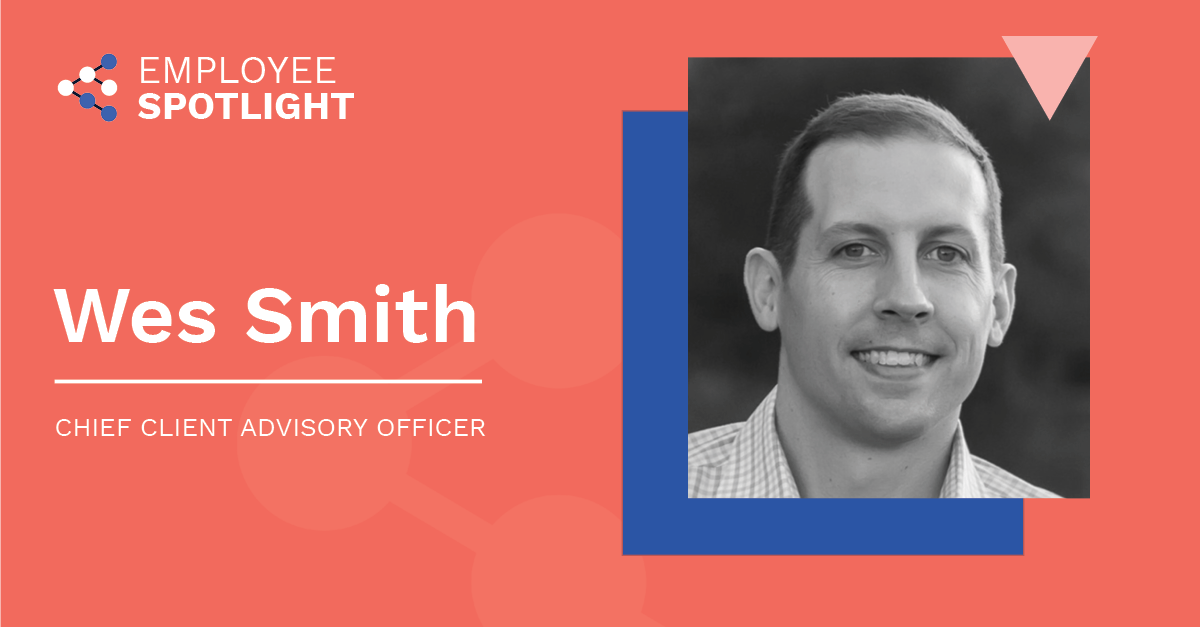 Learn more about Wes in our Q&A below:
Q: How long have you been at Certilytics?
A: Coming up on four years, which is hard to believe! I started May of 2018.
Q: Can you tell us how you became interested in actuarial science and the healthcare field?
A: I went to a small university in Louisville near where I grew up. I started as a business major but quickly realized I was more interested and challenged by math and economics. Actuarial science offered a blending of the two – applying mathematics to help solve business problems. After graduation, I took an entry level actuarial job in retirement (pension) consulting that offered a student program to help support exams, and the rest is history. It took just over seven years but eventually I finished all the requirements to become a Fellow of the Society of Actuaries.
My transition into the healthcare space was a bit of a leap of faith. In 2010, following the passage of the Affordable Care Act (ACA), there were a lot of health insurance companies hiring. I took an actuarial job at Anthem and started learning the industry. I learned a lot but after three years, I missed customer interactions and decided to go back to consulting, but this time on the health and benefits side. I returned to Mercer as an actuarial consultant working closely with large self-insured employer groups. After developing a good command of my day to day responsibilities, I began to get really interested in high cost claimants and the rapidly growing space of data analytics. It was around that time an opportunity came up to join Certilytics, and the rest is history!
Q: Can you talk about the role your work plays in solving challenges for Certilytics' customers?
A: I've had the privilege to work in a few different roles during my time here, including product design, SME support and consultation, account management, and business development. What I really enjoy doing is talking with prospects and customers, learning what they are trying to accomplish, and then helping them meet those objectives using our solutions. Sometimes this involves navigating them through the use of existing reports or tools, and other times designing something completely new. But it's the consultative, problem solving, two-way exchange that really energizes me.
Q: What is something you're particularly proud of regarding your work at Certilytics?
A: One of the first projects I worked on soon after starting was the redesign of the Opportunity Analysis (OA) Report. It forced me to really understand our data enrichment products – what CORE Pathways was and why episode grouping is important, what models are part of the Brainstorm® AI suite and how they work, and what types of Clinical Quality Measures we have and how they can be organized. In order to intentionally arrange results in the OA Report in a way that users could easily interpret and quickly see where to take action, I first had to develop a deeper understanding for all the cool data enrichments underlying the report. Gaining this deep understanding early on has paid huge dividends as I consult with our customers, talk with prospects, and design new reports and visuals.
Q: What kinds of changes are you seeing in the actuarial science field or healthcare industry in general that you find exciting?
A: Two areas that I have been spending a lot of time researching and writing about – and are frequently top of mind for our clients – are high cost claimants and specialty pharmacy. Large claims are continuing to grow year over year – with $3M and $5M claims becoming less the exception and more of a "norm" for some payers and reinsurers. The pipeline of specialty drugs is extremely full – with new drugs and expanding indications for released drugs occurring more frequently. At the cross-section of reinsurance and specialty pharmacy are newly created payment models specifically designed for gene therapies. These new models have been a recent focus for me, as they are disrupting some longstanding norms, which is always exciting.
Q: What's something people may not know about you?
A: I was raised on a cattle farm and was heavily involved in the agriculture programs at my high school. During my senior year, I would leave school around 11 a.m. and go to work in a lumber yard or on the farm. This upbringing instilled a solid work ethic and humble perspective that has served me well.
Q: What are your hobbies outside of work?
A: I enjoy doing pretty much anything outdoors – especially trail running, camping, off-roading, or even just a good walk. Family is a focus, so most all these activities involve a kid (or five) in tow. I also really enjoy creative projects, such as landscaping, woodworking, and working on cars or equipment. When I do sit down (which isn't very often – I'm not good at it), I enjoy reading non-fiction.
Q: What was your childhood dream?
A: I wanted to have a big family and farm – so far I'm halfway there, just working towards the latter part.